"I'm continually impressed with Jason Brown on so many levels.  As a person, he walks with integrity, class, and purpose.  As a vocalist, he has that special ability to "sell" the message of a song and bring it to life.  As an entertainer, he understands the goal of connecting with an audience, holding their attention, and converting them into fans.  His work ethic is impeccable and a true professional."
- Rob Dalton, New Revolution Entertainment, Nashville, TN
 
-------------------------------------------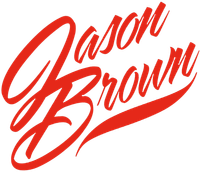 Country music recording artist, Jason Brown, has performed for hundreds of thousands of music fans across the Midwest. Jason Brown has charted 5 songs consistently on the Billboard and MediaBase Country Charts. "Momma Was A Rebel," "Touchdown," "I'd Love You To Hate Me," "You Don't Play Fair," and  "We're All In The Same Boat". Brown has performed with country's leading artists including: Blake Shelton, Luke Bryan, Alan Jackson, Rascal Flatts, Trace Adkins, Gary Alan, Chris Young, Lee Brice, Randy Houser, and Easton Corbin to name a few.
Brown's current album "Drink It In", reflects on growing up in the Midwest to being on the stage today. From "Chasing Down 17", to driving down the road seeing the "Water Tower" that landmarks where he calls home. His songs and life always reflects God, Family, and the Midwest life.  Entertaining has always been his passion.
With continued focus, Jason is building on the foundation of his debut project. Whether backed by a full band or with just a guitar, Jason's songs combine equal parts musical and vocal excellence: proclaiming a love of all things Midwest.

Jason Brown was born in the heart of the Midwest, three miles outside of Pella, Iowa, from a bloodline of truck drivers, coal miners and farmers. Like others in the Midwest, on Sunday mornings the family got together and would go into town for church. Jason's Grandma heard a little boy singing and it wasn't long until she had him singing by himself in front of the congregation. Jason recalls the first two songs he sang in front of a crowd on stage were "It Is No Secret" and "I've Got A Mansion Just Over the Hilltop." Gospel and traditional country songs, to this day, are some of Jason's favorite songs to sing. Jason says, "It takes me back to my family and the church members singing. When I was younger there was always a gospel hymn or country song playing or being sung."

Being raised in the country, and working with his grandpa on the farm, made country music the natural fit. By the age of six, Jason was singing whenever he could. At the age of 14, Jason and his brother moved to Corpus Christi, Texas with their mom. It wasn't long until Jason was singing in south Texas and touring with his church youth group through Texas, Arizona, Oklahoma, Arkansas, Georgia, and Florida during the summers.

After a few years in Texas, Jason then moved to Pleasantville, IA to live with his dad and started touring the Midwest fair circuit thanks to Beth Hunter and the Jim Dandy Band. This was the start of Jason's love of being on the road meeting and performing for Country Music fans. After a year of learning some of the ropes, Jason fronted his first band, Country Persuasion. Throughout the years he fronted other bands such as Harvest, Stormfront, Big Rig, and Red Rock. Jason says, "I'll remember every single person I have been in a band with because I carry a small piece of every one of them with me. Each one, in their own way, bad or good, helped me become the person I am today and helped me get to where I am."

During the Red Rock days, a gentleman named Steve heard Jason and believed he could help him go to the next step. Jason burst onto the Iowa Country music scene with the release of his "DREAM" album. Numerous hit singles on Country music stations built a broad and loyal fan base throughout the Midwest that has continued to turn out to hear him sing at fairs and festivals as well as more intimate venues.


"This is an amazing journey that has brought me to an amazing place in my life. I've found a respect for other artists I've never had before. I thank God for the talents and responsibilities he's given me and the power of how a song can change a person's life. I see some of my friends winning awards and such and I am so happy for them.  If we make it there someday that would be great, but to me the best reward for what I do is finding that perfect song that tells the story of how I'm feeling or says what I want to say. It's a lot of hard work, with long hours and tremendous sacrifices at times, but it's what I love, it's who I am. As long as my family and fans keep singing along with me, I'll keep singing with them," Jason says.